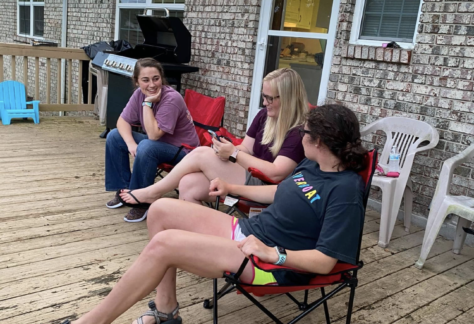 FBJ'S YOUNG ADULT MINISTRY IS A COMMUNITY OF 18-35 YEAR OLDS WHO COME TOGETHER TO SERVE, STUDY GOD'S WORD, AND ENJOY FELLOWSHIP WITH ONE ANOTHER. THE YOUNG ADULT GROUP IS ONE OF MANY GROUPS THAT FBJ OFFERS FOR ADULTS TO COME TOGETHER AND FULFILL THE CHURCH'S MISSION.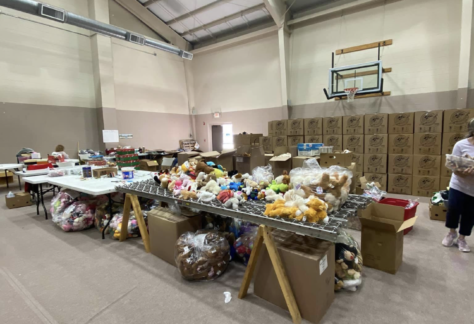 Operation Christmas Child
FIRST BAPTIST JAMESTOWN IS A REGIONAL COLLECTION FACILITY FOR OPERATION CHRISTMAS CHILD (O.C.C.). WE WORK ALL YEAR ON ITEMS TO PLACE IN THE SHOE BOXES THAT ARE SENT AROUND THE WORLD AT CHRISTMAS TIME EVERY YEAR. WE ARE ALWAYS COLLECTING THE FOLLOWING ITEMS: OLD CALENDARS, OLD WASHED MEDICINE BOTTLES, PILLOW CASE AND SHEETS, AND SMALL PLASTIC ZIPPER BAGS.
EVERY MONTH WE HAVE SPECIFIC ITEMS WE WOULD LIKE TO COLLECT. EACH NOVEMBER, NEIGHBORING CHURCHES, LOCAL BUSINESS, AND VOLUNTEERS COME TOGETHER TO PACK SEVERAL THOUSAND BOXES TO SEND ACROSS THE WORLD. IF YOU WOULD LIKE TO MAKE A DONATION OR PACK A BOX INDIVIDUALLY, YOU ARE WELCOME TO DROP IT OFF AT FIRST BAPTIST CHURCH DURING OPERATION CHRISTMAS COLLECTION WEEK.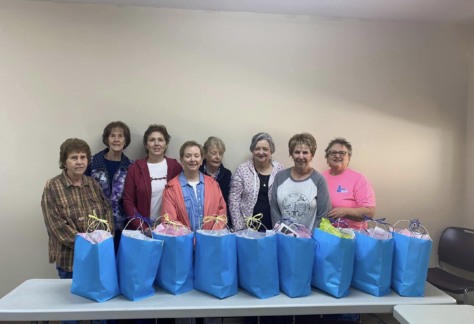 W.M.U. IS THE PLACE WHERE WOMEN OF THE CHURCH CAN BECOME DIRECTLY INVOLVED IN GOD'S WORK.
FIRST BAPTIST CHURCH HOSTS A WOMEN'S MISSIONARY UNION BREAKFAST AND PROGRAM ON THE FIRST WEDNESDAY OF EACH MONTH AT 9:00AM. FOR MORE THAN 125 YEARS, WMU HAS DEVOTED ITSELF TO MAKING DISCIPLES OF JESUS WHO LIVE ON MISSION. WE ARE DEDICATED TO WORKING WITH CHURCHES AND BELIEVERS TO ACCOMPLISH THE MISSION OF GOD. WMU EQUIPS ALL BELIEVERS TO LIVE IN UNSHAKABLE PURSUIT TO KNOW GOD MORE, TO SHOW HIS LOVE UNCONDITIONALLY, AND TO MAKE DISCIPLES WHO MAKE DISCIPLES. WMU PROVIDES RELEVANT RESOURCES THAT WILL HELP YOU LEARN ABOUT, PRAY FOR, GIVE TO, AND SUPPORT MISSIONS.
FBJ'S WMU CARRIES ON TWO MAJOR PROJECTS: "PURE WATER, PURE LOVE" COLLECTS FUNDS TO HELP SUPPLY CLEAN WATER TO MISSIONARIES AND THE PEOPLE THEY SERVE; AND THE COLLECTION OF HEALTHY SNACKS FOR THE LOCAL OFFICE OF THE CHILDREN'S CENTER. MANY OF THE WMU LADIES ALSO SEW "PILLOW CASE" DRESSES FOR OPERATION CHRISTMAS CHILD.

THE LADIES' MINISTRY OFFERS QUARTERLY LADIES' ACTIVITIES SUCH AS A LADIES' TEA, LADIES' CHRISTMAS PARTY AND MANY MORE EVENTS. STAY TUNED FOR THE NEXT LADIES ACTIVITY!