FIRST BAPTIST CHURCH ENCOURAGES YOUR LITTLE ONES TO ATTEND CHILDREN'S CHURCH ON SUNDAY MORNINGS AT 11:00 A.M. CHILDREN'S CHURCH IS OFFERED TO CHILDREN AGES 4 TO 8 YEARS OLD (CHILDREN MUST BE POTTY TRAINED). CLASSES ARE LOCATED ON THE UPPER LEVEL OF OUR CHURCH BESIDE THE GYMNASIUM. THE CHILDREN WILL BEGIN IN THE SANCTUARY AND THEN BE DISMISSED DURING THE WORSHIP SERVICE. IN CHILDREN'S CHURCH THE CHILDREN WILL HAVE A CHANCE TO PARTICIPATE IN MANY DIFFERENT ACTIVITIES THAT ALL CENTER AROUND THE BIBLE LESSON FOR THE DAY. 

 
TO ENSURE THE SAFETY OF THE CHILDREN, ALL OF THE CHILDREN'S CHURCH WORKERS AND VOLUNTEERS ARE REQUIRED TO HAVE A BACKGROUND CHECK BEFORE THEY ARE ABLE TO TEACH. IF YOU WOULD LIKE MORE INFORMATION OR TO VOLUNTEER IN CHILDREN'S CHURCH, PLEASE CONTACT TAMMY DAVIDSON, FBC MINISTERIAL ASSISTANT, AT 931-879-8412.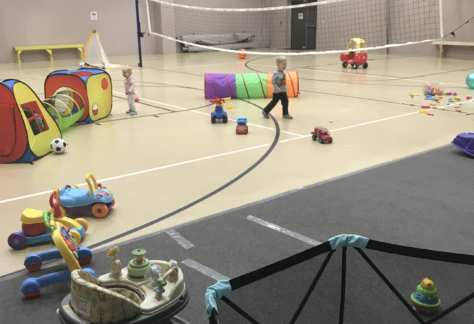 JOIN US FOR SAFE, FUN PLAY FOR KIDS 4 AND UNDER & REFERSHMENTS FOR MOMS!
EVERY THURSDAY FROM 9:30-11:00 A.M. IN THE GYM AT FIRST BAPTIST JAMESTOWN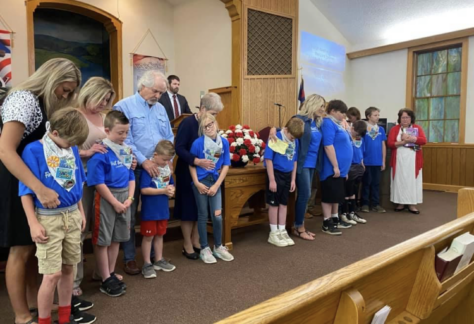 Children in Actions (CIA)
CIA'S IS A BRANCH OF WMU THAT IS WORKING FOR MISSIONS. THE CHILDREN WORK ON MANY MISSIONS THROUGHOUT THE YEAR. 
CIA'S IS AVAILABLE FOR CHILDREN IN 1ST-6TH GRADE KIDS. WE WOULD LOVE TO SEE YOUR KID THERE! 
THEY MEET ON WEDNESDAY NIGHTS @6:00-7:00
BUS AND VAN SERVICE @4:30-5:30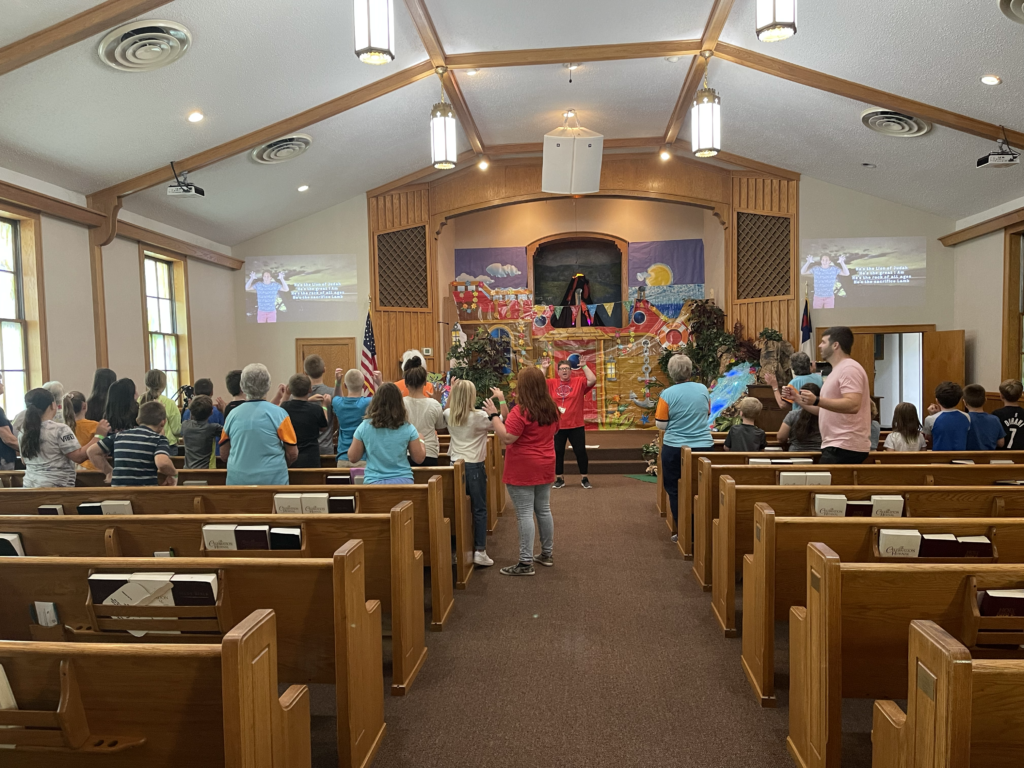 Vacation Bible School(VBS)
VBS WILL BE HELD FOR ONE WEEK DURING THE SUMMER. IT IS OPEN TO CHILDREN AGES 3-12! MORE INFORMATION WILL BE GIVEN CLOSER TO TIME.